Business Internet Access Solutions
  Fast & Reliable
  Truly Unlimited Data
  Upgraded Business Router Included
  Priority Equipment Support & Protection
  Rural and Town Coverage
  No Hidden Fees
  Local Customer Service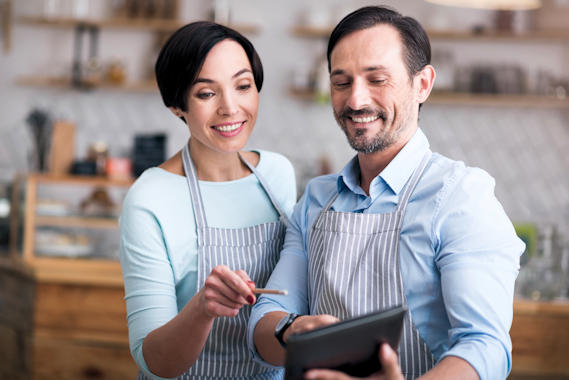 Choose the Package that Best Serves Your Business
$75 Installation Fee For Any Package, Upgrade at Any Time
Available Business Options
Enterprise WiFi
KwiKom offers full Enterprise Level WiFi Services including Multiple Access Points with Roaming, Hotspot Pages, VLAN Traffic Separation, Load Aggregation and much more. We can custom tailor a advanced system for you including Multi-Node indoor/outdoor WiFi.
Add Static IP
Our default installations utilize a dynamic IP address, this means your IP address changes each time your router powers up.
Some businesses have a need for a static IP, such as remote IP security cameras, VPN services, and other special needs.
Fax Upgrade
Add KwiKom's Fax-to-Email Option to your business account and recieve your faxes directly into your email inbox as a PDF attachment.
We also offer regular Fax lines to connect to your physical fax machine.
Digital Phone Upgrade
Add Digital Telephone Service for your Business and get crystal clear communications with your Customers! This upgrade has no installation charge.
For larger businesses, also see our PBX Services for multi-line phone service.
HARDWARE
Upgraded Business Wireless Router Included with Standard Installation.
If our hardware breaks we fix it at no additional cost, including our Wireless Router.
Always On 24x7x365, Fast & Reliable with High Quality Priority Tech Support.
COVERAGE
In Town or Rural – We cover 8500 square miles in Eastern Kansas
Truly Unlimited Data, No Data Caps, No Slowdowns, Always Fast
Wireless – No Phone Lines, NOT Satellite, NOT Mobile.
BILLING
No Credit Check
No Annual Contracts
Monthly Billing