KWIKOM Kicks off its Season of Giving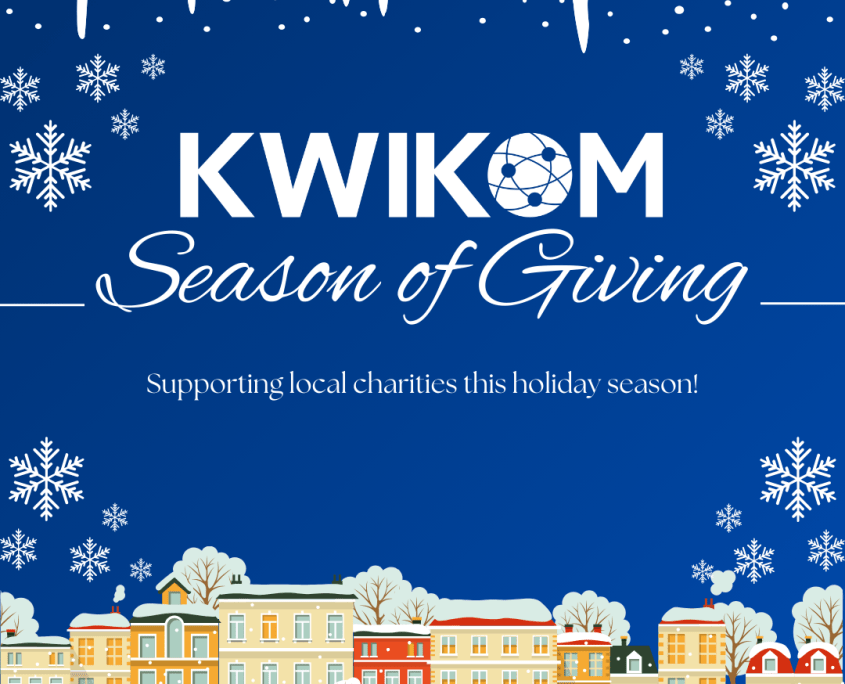 As KWIKOM employees, many of our installers, customer service representatives and construction workers already live in one of the towns we serve.  We do our shopping in these towns, go out to dinner, and mingle with other parents at school events. We understand the magic of small towns, and the huge impact that even the smallest donations can make on the lives of our customers–especially during the holidays.
So from November 15th through December 25th, KWIKOM will be donating $10 for every new Internet customer sign-up (and pre-sign up in our upcoming fiber areas) to local charities in the areas we serve. See what local charity we're supporting in your area below:
Edgerton: Mayor's Tree Fund
Gardner: Harvesters Mobile Food Pantry (Non-Monetary)
Iola: Iola Pet Project
Linn County: Concern, Inc. in Mound City
Osage City: Osage City Library
Ottawa: Hope House
Paola: Cops for Tots
Wellsville: Wellsville Playground Equipment
Want to help us spread the love this holiday season of giving?
To sign-up for KWIKOM service now, click HERE.
If you are in one of our upcoming fiber areas, pre-sign up for service HERE.
Watch social media for updates on the final tally of our holiday donations!
💙🌐 #KWIKOMCares #SharingIsCaring