KWIKOM officially kicks off Edgerton fiber construction with groundbreaking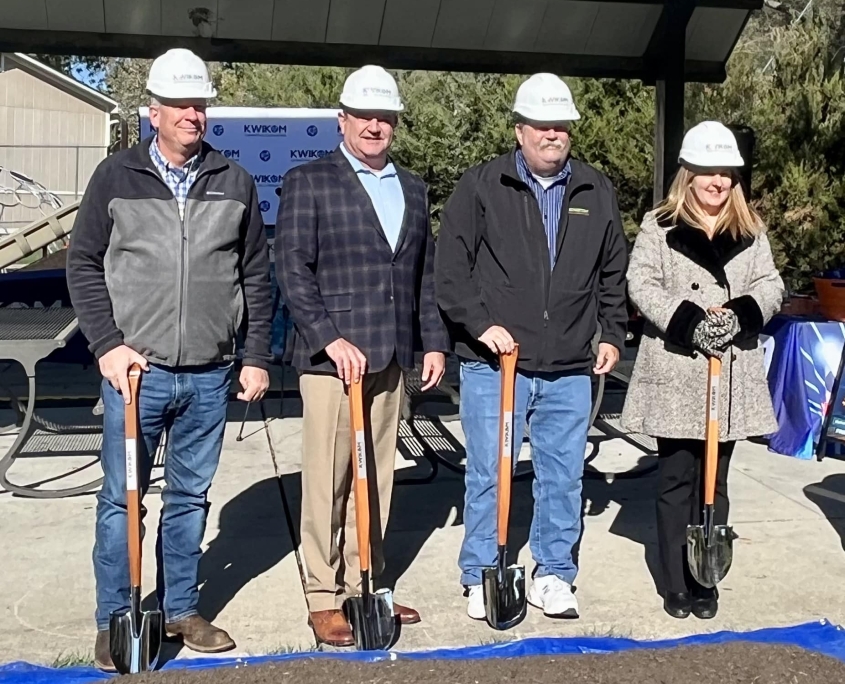 At KWIKOM, we don't think the view you have out your window should determine the level of technology you get. That's why we love partnering with cities like Edgerton to be the first to bring fiber Internet to homes and businesses! We believe everybody, no matter where you live, should have access to the latest and greatest technology.
We celebrated our official groundbreaking last Thursday with Edgerton Mayor Donald Roberts and President Mike Brigman talking about the importance of bridging the digital divide for towns like Edgerton (and Mayor Roberts kindly telling us he would like his fiber Internet sooner than later!)
We hear you Mayor Roberts! Our crews are working as fast as they can to build nearly 8 miles of fiber-optic backbone so we can bring state-of-the-art Internet, phone and video technologies to Edgerton. We appreciate the warm welcome and we can't wait to serve you!