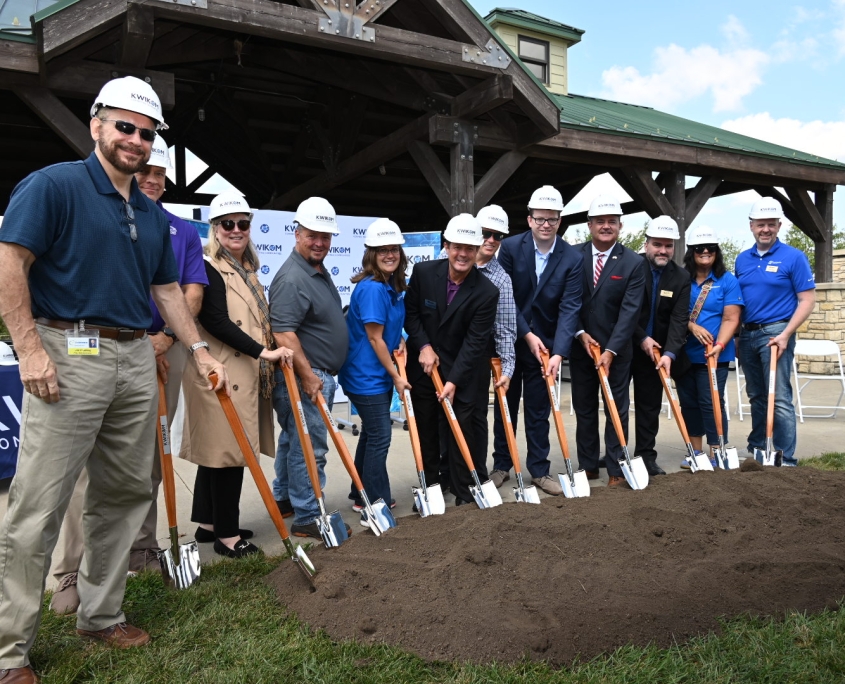 KWIKOM announced a major development this week that will bring ultra-high-speed fiber broadband services to Northern Gardner and surrounding rural areas. Construction has recently begun and will rapidly expand in the coming weeks and months.
With over a decade of experience providing ISP services in Johnson County, KWIKOM has been a pioneer in investing in rural broadband infrastructure throughout the region. Zach Peres, President and Founder of KWIKOM, expressed his gratitude for the support received, saying, "The progress we've made to date would not have been possible without the level of support and collaboration we have received from the City of Gardner and the State of Kansas' Office of Broadband Development."
Residents and businesses within KWIKOM's Gardner fiber area will benefit from internet speeds of up to 2 Gbps for residents and up to 10 Gbps for businesses, along with a range of phone and video services. The state-of-the-art 100 Gbps backbone design ensures that Gardner will be well-prepared to meet the growing bandwidth demands of the future.
Todd Winters, Mayor of Gardner, emphasized the importance of this expansion, stating, "This partnership with KWIKOM is going to make a tremendous impact on our community. Access to reliable and high-speed broadband is essential for our residents and businesses to thrive in today's digital age. This initiative aligns perfectly with our vision for a digitally connected Gardner."
From telecommuting to telemedicine and distance learning to businesses relying on the cloud, having access to reliable and affordable broadband is now a fundamental requirement. KWIKOM's $6 million investment in Gardner's fiber future will enable phase one customers to access fiber Internet and phone services by early 2024, with phase two customers soon to follow.