KWIKOM Expands Fiber Network to Ottawa and throughout Franklin County, KS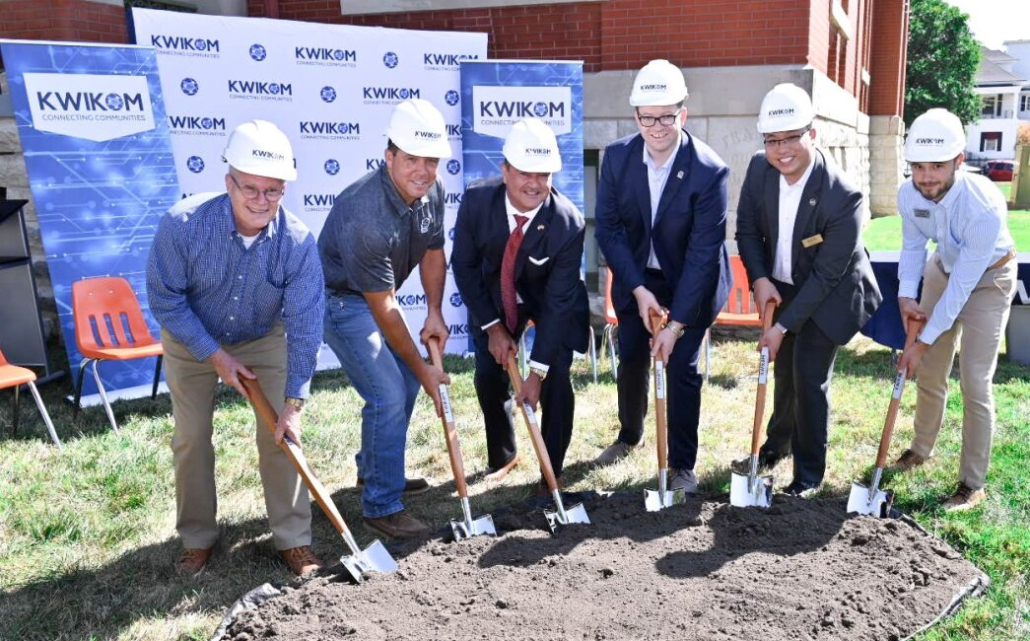 $12 million dollar fiber investment will bring state-of-the-art telecom services to over 7,200 homes and businesses in Ottawa, Wellsville, Pomona, Williamsburg and surrounding areas
As part of KWIKOM's longstanding commitment to deliver affordable, reliable broadband connectivity in Franklin County, Kansas, we are pleased to announce that construction of a state-of-the-art fiber network is underway in Ottawa and Wellsville, and will soon begin in Williamsburg and Homewood.
In addition, through a partnership with the State of Kansas Office of Broadband Development, The City of Pomona, the City of Quenemo, and the Franklin County Development Council, construction is in progress to bring fiber to Pomona, Quenemo, and over 20 square miles of rural area between Ottawa and Quenemo.
KWIKOM's fiber-optic expansion project in Franklin County is a focused part of our ongoing efforts to connect our friends and neighbors throughout Kansas with high quality, affordable fiber-optic internet. KWIKOM began its investment in Franklin County a decade ago to help bridge the digital divide for the historically underserved, and to ensure Franklin County has a network that is technically capable of meeting the present and future technology needs of its residents and businesses.
"Broadband access is essential in today's digital age, serving as the backbone of economic growth and community development," said Ryland Miller, President & CEO of the Ottawa Area Chamber of Commerce. "KWIKOM's initiative promises to invigorate our local economy, boost our businesses and enhance the quality of life of our citizens. Broadband expansion is a game-changer and a signal to the region that Ottawa is primed for growth."
KWIKOM's nearly $12 million dollar capital investment in Franklin County will provide almost 200 miles of fiber-optic infrastructure to connect over 7,200 homes, businesses, anchor institutions, and agricultural facilities in the County. This expansion will fully serve every home in Ottawa, Wellsville, Pomona, and Williamsburg as well as much of the surrounding rural community.
KWIKOM will offer symmetrical broadband packages ranging from 100 Mbps to 2 Gbps for residents and up to 10 Gbps for businesses, with customizable, DIA packages available to businesses and anchor institutions.
"We appreciate and value the relationships we have developed with the residents, businesses, and leaders in Franklin County over the past decade as we have grown our broadband service throughout the County. We are excited to bring fiber Internet service along with the quality local customer service, technical support, and professional installation our Franklin County customers and partners have come to expect from us," said Zach Peres, KWIKOM's President and Founder. "We would like to extend a sincere thank you to all of our employees, friends, and customers in Franklin County for your support now, and over the last ten years."
According to Mike Brigman, President of WANRack, KWIKOM's parent company, "I applaud the work of Zach Peres and the entire KWIKOM team in working alongside community leaders to address their broadband needs and to bring high speed internet access to residents and businesses across the County. The team is working diligently to begin providing services to residents and business before the end of 2023."