Twin Mounds Acquisition – Fredonia, Kansas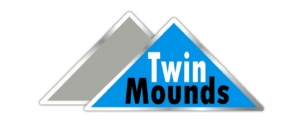 KwiKom Communications has acquired all of the assets of Fredonia, Kansas Internet provider, Midwestern Litho, Inc. dba Twin Mounds Internet, adding many subscribers to the KwiKom Family. Twin Mounds Internet serves Wireless, Fiber, and Cable customers in Fredonia and the surrounding areas, including Fall River. Following the acquisition, KwiKom will immediately begin work upgrading the network in Fredonia to enable the offering of higher speed plans, with speeds of up to 25mbps to the home or business. KwiKom also plans to continue expanding the Twin Mounds fiber optic network to homes and businesses across town in Fredonia, which will bring even higher bandwidth plans to the area.
Current Twin Mounds subscribers do not need to take any immediate action, their internet service plans will remain the same, and KwiKom will be contacting them to provide information on how to update account information, and the opportunity to upgrade service plans or add services such as Phone.
Located in Iola, Kansas, KwiKom Communications is a Kansas company that takes pride in providing excellent service to their customers, who are also neighbors. KwiKom's customer service philosophy is based on treating people the way we want to be treated: with transparency, respect, and excellence; with a passion for customer service which sets KwiKom apart from other providers. "This is a great opportunity for KwiKom and Fredonia, and we look forward to serving the area" says KwiKom VP, Zachery Peres.
KwiKom is a local Internet Service Provider, with a growing network area of over 9000 square miles, encompassing 20 counties in Eastern Kansas. In addition to Internet, KwiKom provides residential Phone, as well as a wide array of business Internet, phone, PBX, fax, wifi and hosting services.