Kincaid, Kansas Wireless Upgrades Completed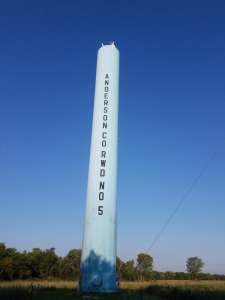 KwiKom has upgraded hardware on our tower in Kincaid, Kansas that provides service to residents in Kincaid and the surrounding area. This upgrade is part of our ongoing promise to bring the best rural broadband to our communities.
With this upgrade customers will experience the best of the Internet, with unlimited browsing, streaming, and much more. Subscribers will be able to get any of our plans, with speeds up to 25mbps, all unlimited. Phone service can be added for as little as $20. This upgrade will also enable the addition of TV service in the near future to Kincaid, and the surrounding areas.
Call 800-379-7292 today or subscribe online to join the #KwiKomFamily. KwiKom offers Unlimited High Speed Internet Services, and Digital Phone service to much of Eastern Kansas.