Louisburg, Kansas Wireless Internet Expansion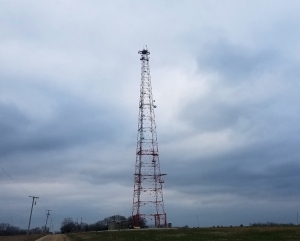 Louisburg we see you! KwiKom is proud to announce we are bringing Unlimited High Speed Internet to the town of Louisburg, Kansas and surrounding rural areas. If you can see the Water Tower south of town at Spring Valley Rd and W 303rd St, or the old Long Lines tower on Cold Water Rd and W 295th St. you can get Fast, Reliable, Unlimited High Speed Internet and Phone for your home or business, in-town or rural.
KwiKom offers truly Unlimited Internet on every plan — with no data-caps or slowdowns. Plans as low as $55 per month, and speeds up to 25mbps. Wireless router included, no additional fees, or equipment lease. Add a phone with Unlimited calling for as low as $20 per month plus applicable taxes and fees (Phone not required to get Internet).
Residential & Business Services will be available in May, but you can sign-up now, and be first on the schedule to get the best in Internet in your area. Call today at 800-379-7292 or sign-up online.